An innovator in Compression Therapy, Orthopedics & Footcare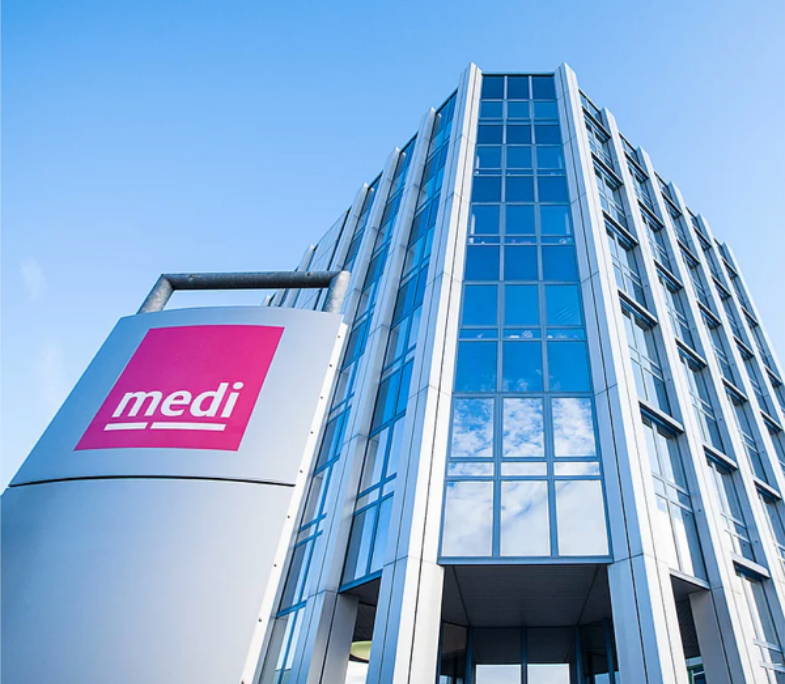 medi is a privately-held medical device company headquartered in Bayreuth, Germany. medi has 1400 employees, 14 group companies and operations in 26 countries. medi has multiple manufacturing facilities including medi USA, a major US operation. More than 60 years of experience in compression technology is incorporated into all the products from medi.

 
medi compression is the quality seal that differentiates medi's products from all others. German design, research and manufacturing have been applied to bring you quality garments. Accurate graduated compression is guaranteed. medi compression is the key to quality in medicine, lifestyle and sports.
I feel better is a promise that becomes reality with medi. With our products and technologies, our goal is to make people's lives easier, better and more comfortable. We encompass the quality of both products and service to create the greatest possible benefit for our users, customers and partners. We foster innovation, active market development and individualized solutions to problems both domestically and internationally.